Lazada will celebrate its 10th anniversary to soon be the pioneer of e-commerce in Malaysia by launching a year of celebration full of activities. This is in particular a Time Machinean in-app feature celebrating special moments that added to consumers' lives throughout the decade.
In addition, Lazada will also launch a #ShareYourEpic social media birthday contest in Malaysia, Indonesia, Philippines, Singapore and Thailand. For us Malaysians, #MYEPICLazadaBday is the local interpretation of the contest where you have to share video entries on Instagram Reels or TikTok while creatively showcasing screenshots of your Lazada shopping cart.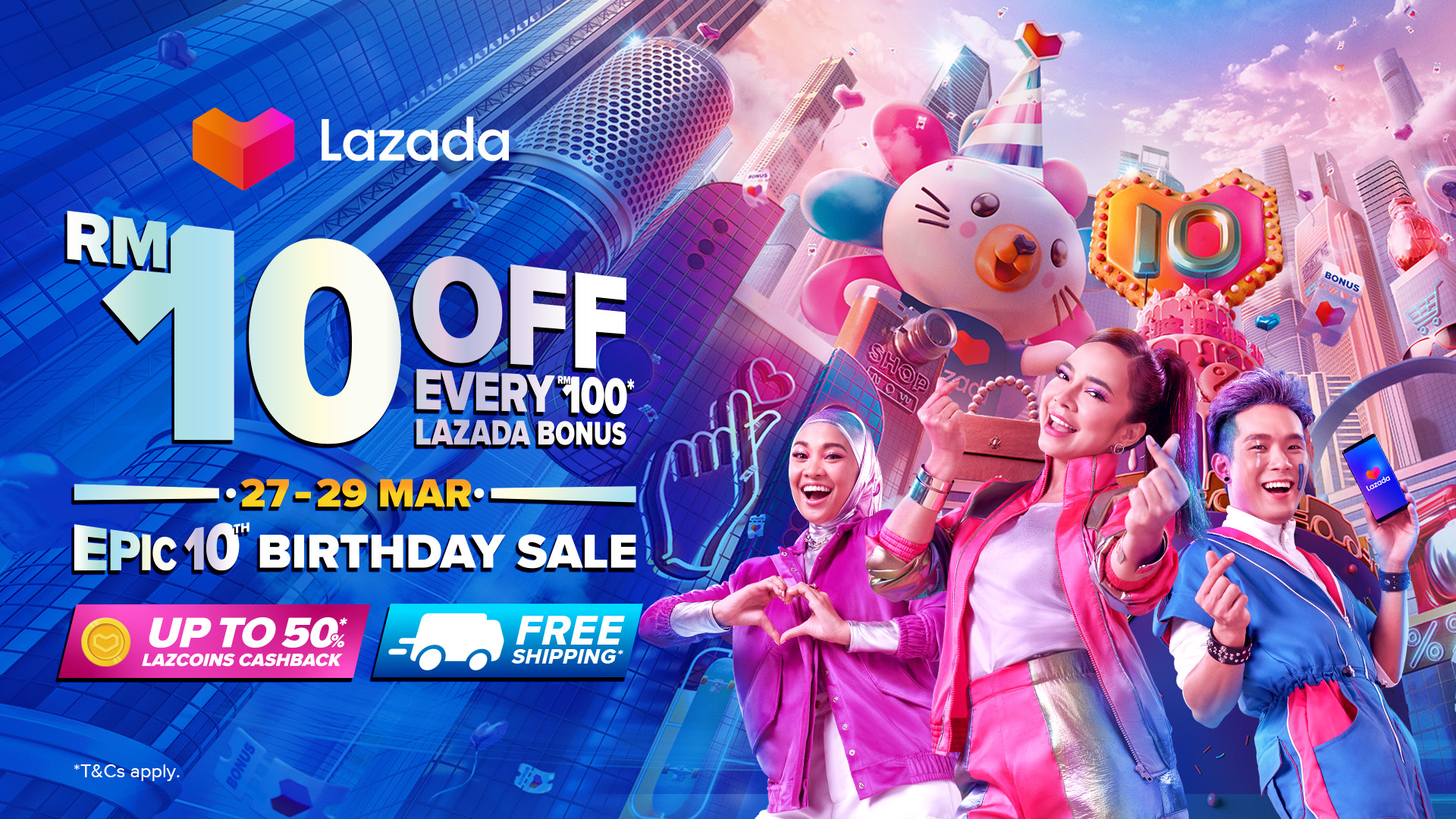 The contest starts from now until March 22, where you can be one of 20 winners who will take home prizes. prizes worth up to RM10000. One of these 20 Malaysian winners will then advance to the second round in April and be in contention to become the ultimate winner and receive the grand prize of a A $10,000 Lazada Shopping Spree!
The celebration does not end there, because LazLive channel from Lazada will also feature 10 hours of non-stop live programming, exclusive giveaways and celebrity performances at its signature Super Party. This will all lead up to Lazada's epic 10th anniversary sale, which starts at midnight this March 27th.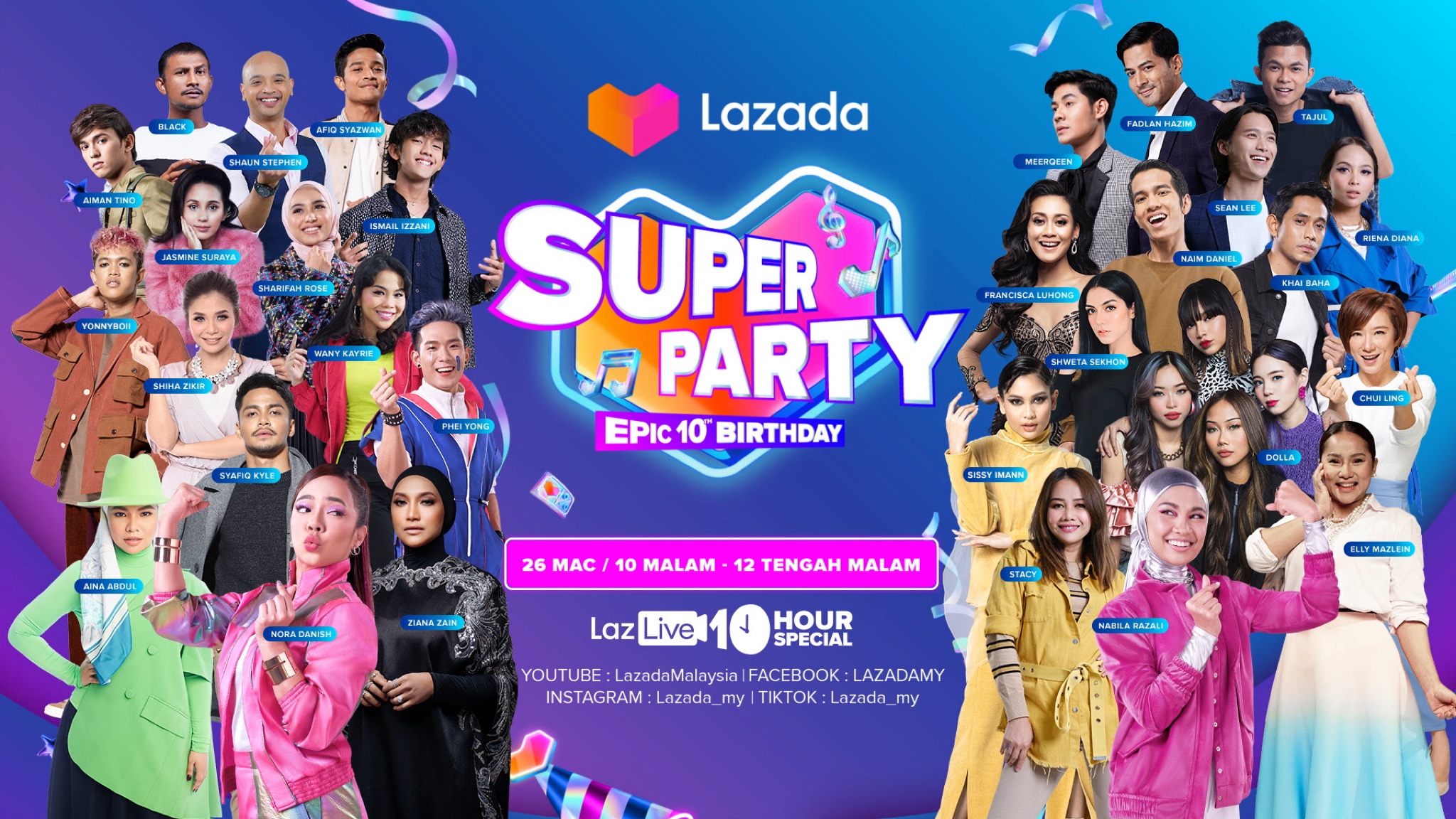 the Lazada EPIC 10th Anniversary Live Party, taking place on March 26 from 2:00 p.m. to 12:00 a.m., will feature a specially curated lineup of in-app live streams with over 100 exclusive Epic offers up for grabs. These include RM80000 in vouchers and an Epic Birthday Blind Box to win for happy viewers.
It will then lead to the long-awaited Awesome Lazada Party, where popular Malaysian singers such as Ziana Zain, Dolla, Aina Abdul and Khai Bahar will perform. The Super Party will also feature two of Malaysia's hottest celebrities and Lazada brand ambassadors, Nabila Razali and Nora Danish.
Rain Coupon, one of Lazada's Shoppertainment features will also be back this time around. This feature allows in-app viewers to collect more vouchers to use in Lazada's epic 10th Anniversary sale, along with their free shipping and Lazada bonus rewards.
On top of all this, Lazada will also continuously make a Super Flash Sale and Crazy Flash Sale 24 hours a day, offering EPIC deals as low as RM0.10. In addition, buyers can also experience the latest from Lazada Virtual try-on technology powered by AI and augmented reality while shopping at LazMall flagship stores from Bobbi Brown, Estée Lauder and MAC, and immerse yourself in hyper-realistic virtual makeovers with the beauty brands' flagship products before making a purchase.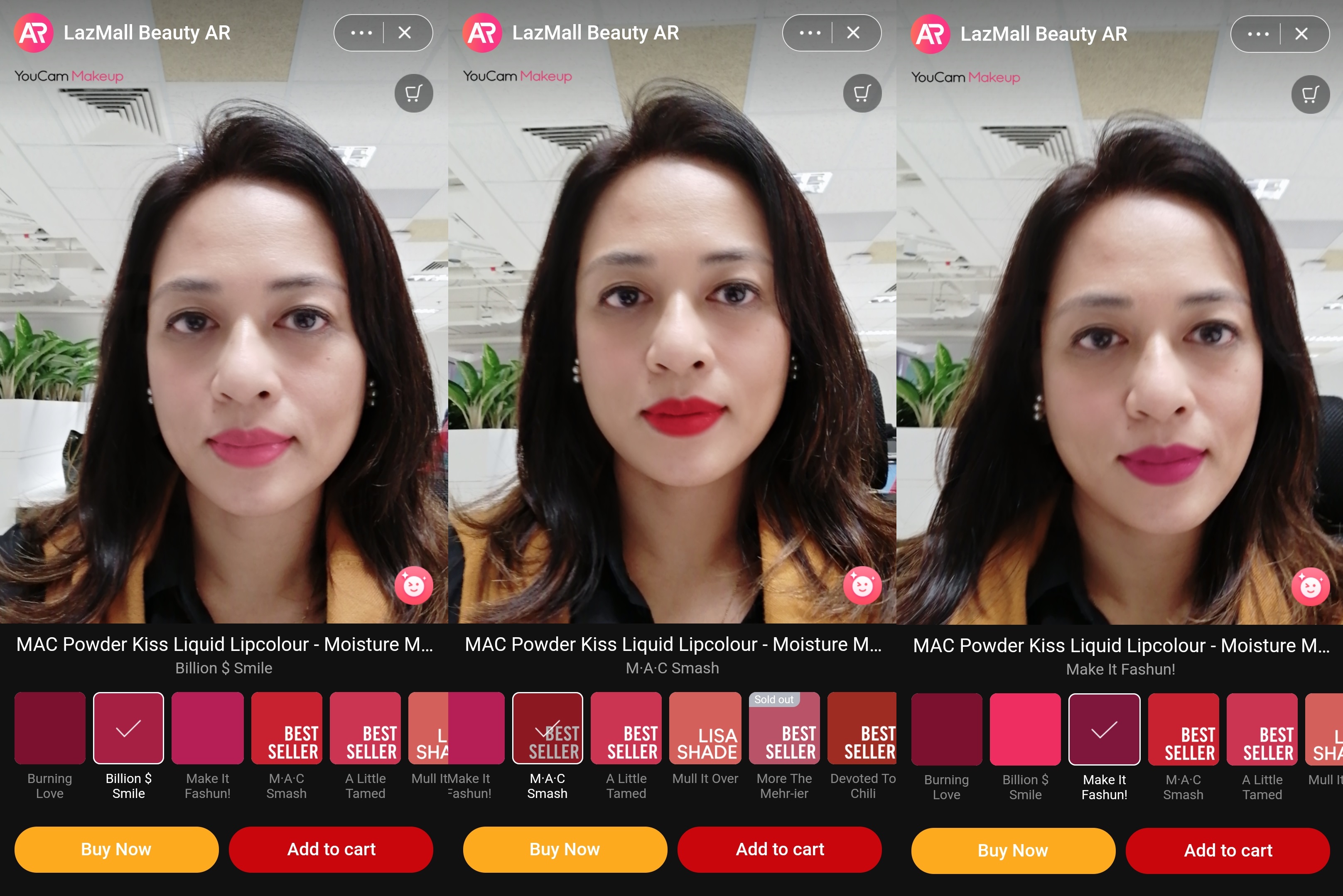 It looks like an awesome party and one that Lazada shooters can't miss. For more information on Lazada's EPIC 10th Anniversary, visit Lazada's official website here. As always, stay tuned to TechNave for all the latest tech news and deals like this!